Industry Experience
Design, application, industry & international outlook.
ISO14001 Accreditation
FlexEJ has an accredited Environmental Management System.
Join the Team
Please get in touch if you are interested in new opportunities
Welding Thin Material & Autogenous Welding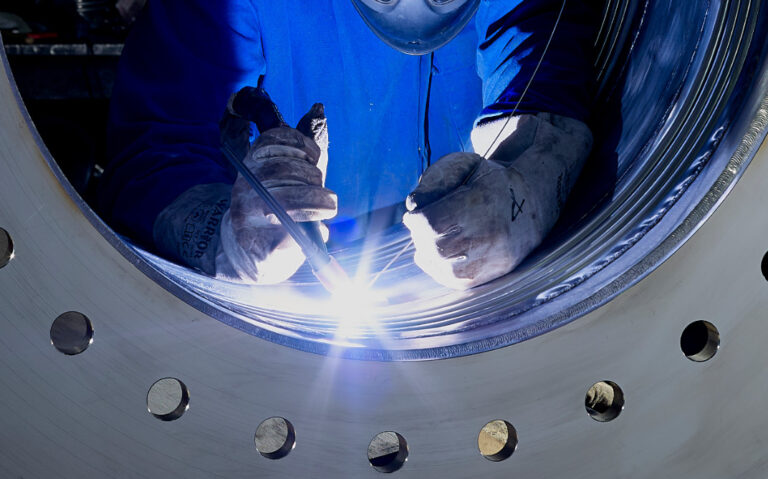 FlexEJ routinely welds very thin materials in the range 0.3 to 2mm thick. The materials are typically stainless steels, high Nickel alloys (625, 800, 825), Titanium and Duplex.
Not only do we weld these thin materials we weld them to (relatively) thick dissimilar materials, a process which requires very high skill and ability. These welds are often unique and made in custom engineered parts.
We also have experience with welding very thin perforated plate used to manufacture strainer baskets, silencer internals and filters.
For higher volume manufacture we can also offer autogenous welding in thin materials.
All our welders are coded; most have both ASME and EN qualifications.
To find out more about FlexEJ's thin welding and autogenous welding applications please call either Nick Lees or our technical sales team on +44 (0) 1384 881188 or email sales@flexej.co.uk