Industry Experience
Design, application, industry & international outlook.
ISO14001 Accreditation
FlexEJ has an accredited Environmental Management System.
Join the Team
Please get in touch if you are interested in new opportunities
Our Copper-End Bellows Win FlexEJ Another WRAS Approval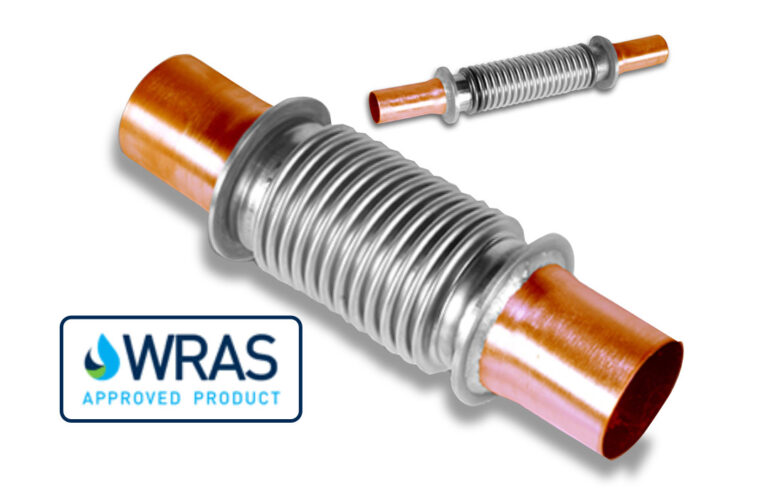 FlexEJ's got the year off to a strong start by getting WRAS approval confirmed for our MRCA joints.
The Water Regulations Advisory Scheme exists to contribute to the protection of public health by preventing contamination of public water supplies and encouraging the efficient use of water and so our copper expansion joints have had to pass rigorous tests for quality and composition to bring us this certification.
FlexEJ makes a wide range of metal expansion joints or metal expansion joints as they are sometimes known. We can often supply metal expansion joints from stock or we can engineer and build from design, all here on site in the UK. FlexEJ's reputation has been built on the ability to work with the customer to advise and problem-solve, producing high quality metal expansion joints for a wide variety of industrial applications. From the smallest at around 15mm – the size of the MRCA joint – to the largest at around 3 metres in diameter, FlexEJ can supply a wide range of sizes to suit most applications. Recent experience in this product range includes metal expansion joints for export that measured 3 metres in diameter for use in a refinery to carry flue gas at around 500 deg. C.
For any enquiries you have over our WRAS-approved bellows please call Danielle Jobe or our anyone in the FlexEJ sales team on +44 (0) 1384 881188 or drop us an email sales@flexej.co.uk.