Industry Experience
Design, application, industry & international outlook.
ISO14001 Accreditation
FlexEJ has an accredited Environmental Management System.
Join the Team
Please get in touch if you are interested in new opportunities
Lateral Bellows for Airport Expansion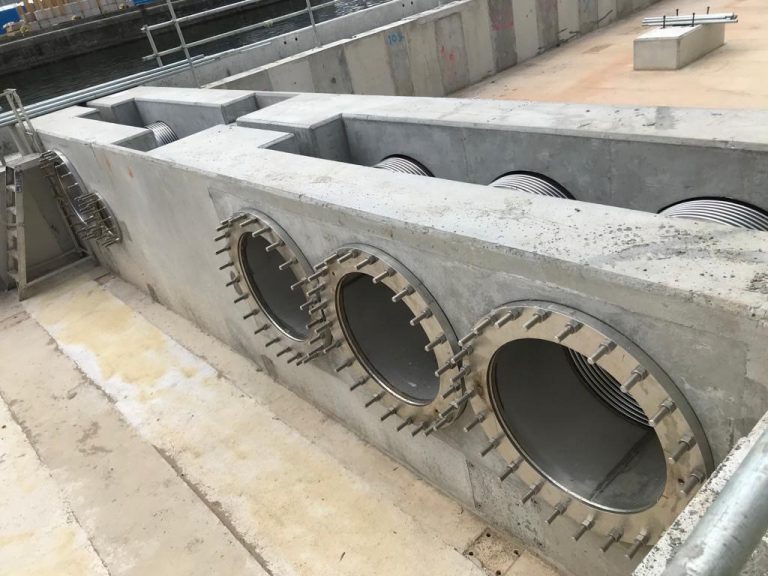 FlexEJ has designed and manufactured lateral expansion joints with Inconel 625 bellows designed to install in existing pre-cast concrete forms.
The London City Airport terminal expansion is being built on a concrete deck supported on over 1000 piles. Between the sections of the deck there can be movement and where critical services pass between sections a fully enclosed expansion joint is required.
Installation
Designing the expansion joints for installation at site into the existing concrete sections was a challenge. FlexEJ designed and supplied installation tooling which allowed the expansion joint to be inserted into the concrete from one side – complete with internal removable pre-extension bars – and then finally seal welded.
Further details
If you are interested in finding out more about our expansion joint design and manufacture, or if you have enquiries for utility related projects, do please contact FlexEJ's Lead Sales Engineer Gareth Hardy.