Industry Experience
Design, application, industry & international outlook.
ISO14001 Accreditation
FlexEJ has an accredited Environmental Management System.
Join the Team
Please get in touch if you are interested in new opportunities
FlexEJ Nets The Royal Navy For Exhaust Ducting Project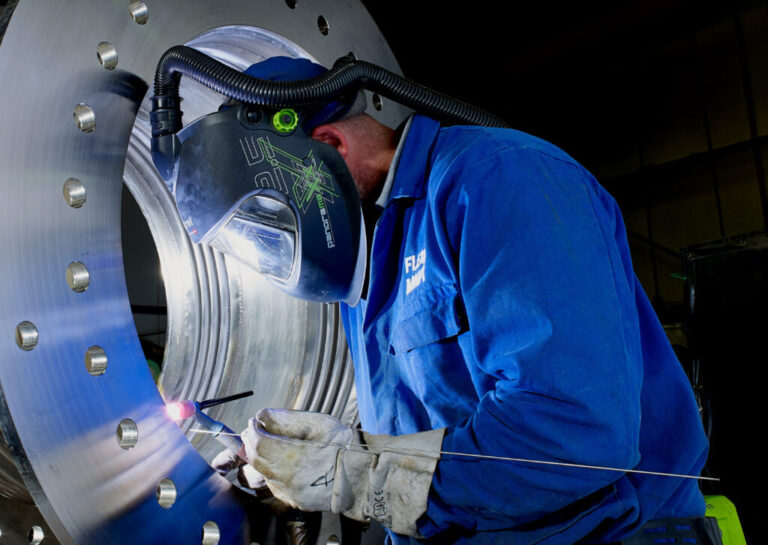 FlexEJ were approached to modify and overhaul exhaust ducting for the Royal Navy to coincide with ships being in for refit.
This highly technical and time critical project called on our extensive experience with working in Titanium.
Nick Lees, FlexEJ's Chief Engineer, praised our welding team "Our skill in welding is why the Navy approached FlexEJ, the project was both time and accuracy critical – which our team are perfectly suited for."
To talk to FlexEJ about any titanium welding or exhaust ducting requirements you have please call either Tim Robinson or our technical sales team on +44 (0) 1384 881188 or email sales@flexej.co.uk